Archive
Best of The Whitlams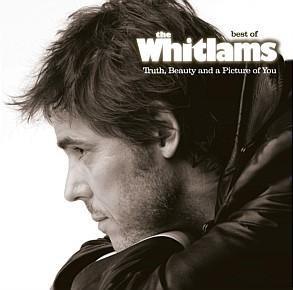 Purchase Album
Warner Music / Black Yak Records
CD Album
Cat No. 5144288042
Released : Aug, 2008
Disc 1: CD
Buy Now Pay Later
Blow Up the Pokies
Fondness Makes the Heart Grow Absent
No Aphrodisiac
Beauty in Me
Fall for You
Melbourne
I Will Not Go Quietly
You Sound Like Louis Burdett
Thank You (for loving me at my worst)
Royal in the Afternoon
I Make Hamburgers
Gough
The Road is Lost (feat Torcha and TQO)
Following My Own Tracks
Shining
The Curse Stops Here (Live with SSO)
Keep the Light On (Live with SSO)
Out the Back
There's No-one
Disc 2: DVD
The Stories Behind the songs interview with Tim Freedman Duration: 19:25
Making of Love This City Doco (from the whitlam years DVD) Dur: 15:57
Making of Torch The Moon Doco (from the whitlam years DVD) Dur: 7:02
Where Is She from the Byron Bay Festival 1995 (from the whitlam years DVD) Dur: 4:15
Live Performance of "Fondness Makes The Heart Grow Absent" (with SSO) Dur: 4.18
Live Performance of "Ease of the Midnight Visit" (with SSO) Dur: 4.57
CD & DVD version of the Best of the Whitlams – includes the hits Blow Up the Pokies and No Aphrodisiac as well as tracks recorded live with the Sydney Symphony Orchestra plus a DVD featuring an hour of footage.
Forming in 1992, THE WHITLAMS are one of Australia's most respected and well-known bands. TRUTH, BEAUTY AND A PICTURE OF YOU captures all of The Whitlams much-loved hits from the beginning of their career and spans across their six studio albums. This special 'Best Of' release explores The Whitlams musical history – featuring favourites such as GOUGH, I MAKE HAMBURGERS, NO APHRODISIAC, BLOW UP THE POKIES and THANK YOU (FOR LOVING ME AT MY WORST) – and also includes a booklet with special track by track musical commentary. TRUTH, BEAUTY AND A PICTURE OF YOU includes KEEP THE LIGHT ON and THE CURSE STOPS HERE recorded live with the Sydney Symphony Orchestra – and a completely new track THE ROAD IS LOST
The Whitlams Years 1992-2004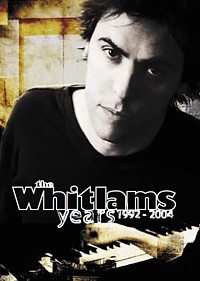 The Whitlams tumultuous career is captured here in this extensive visual document. From the deaths of band members to record breaking success, through their first interview backstage in 1993 to live vision from every incarnation of the band; from archived TV performances to symphony orchestras, through documentaries on the making of their albums to ARIA Award speeches, these DVDs contain the complete history of the band.
The first DVD contains a complete catalogue of film clips, interactive discography and timeline, with over 90 minutes of documentaries and behind the scenes tour footage. The second DVD presents their Torch The Moon album launch of 2002, shot over 3 nights at Sydney's Metro Theatre, captured on 6 cameras and mixed with 24 track clarity. It celebrates the current band line-up in home town delight.

Features:6 hours of footage, 53 Whitlams songs, 6 Documentaries, "Torch The Moon" album launch, Film Clips with commentary by Tim Freedman, interactive discography, family tree of band members, interactive timeline of every gig, early live footage and interviews.