New single 'Cambridge Three' out Friday 10 Dec 2021. PRE-SAVE HERE
Dates added to huge national "Gaffage and Clink Tour" Feb/Mar/Apr 2022
'Cambridge Three', the new single from The Whitlams to be released on Friday December 10, is quirky Whitlams pop at its best, with synth and bent guitar winding through trademark piano to create an atmosphere of unease and subterfuge suggested by the song's lyric. 
The protagonist and narrator of "Cambridge Three" is Anthony Blunt – Soviet spy, Surveyor of the Queen's Pictures in Buckingham Palace, and the fourth member of the notorious Cambridge Five spy network. As the song opens three of the spies have been uncovered, and he is still working  for the royal family.  We cut later to the 1970s when Margaret Thatcher uncovers his secret in the House of Commons. 
In special news, this Thursday 2 December Tim Freedman will take up a request from the ABC's  Fran Kelly to be the final musical act on the last day of her 17 year reign on Radio National's Breakfast Show, with an exclusive piano and six piece string performance premiering the opening track of The Whitlams' forthcoming album "Sancho". Tune in at 8.45am local time around the country. LISTEN HERE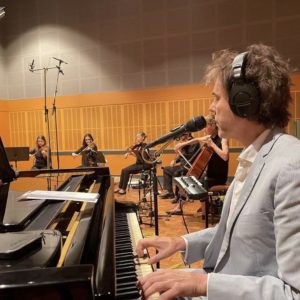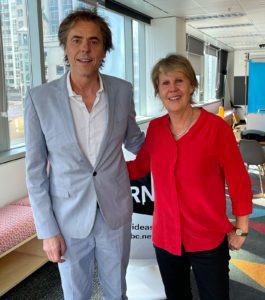 Nearly two years to the day since they first announced it would happen, The Whitlams will begin their 'Gaffage and Clink Tour' on Thursday February 17 with 40 dates confirmed across the country including five shows at Melbourne's Corner Hotel, three shows at Perth's Astor Theatre, two shows at Sydney's Enmore Theatre, and two in the Summerhouse on the River Torrens to close next year's Adelaide Festival.
With many dates sold out, tickets are available for the remaining shows from:  thewhitlams.com/tour
The 'Gaffage and Clink Tour' will see The Whitlams play their usual rambunctious set highlighting the new album and featuring a broad selection of tunes from their six Platinum and Gold albums. It will also feature solo sets from special guests Alex Lloyd and Emily Wurramara on selected dates.
The full run of dates are HERE
With a four piece band tour off the cards in 2020 and 2021, The Whitlams continued to release tasters of the long awaited album, releasing  singles 'Ballad of Bertie Kidd', 'Man About A Dog' and '(You're Making Me Feel Like I'm) 50 Again', and Tim Freedman  completed an astounding 72 solo dates everywhere from Darwin and Alice Springs to Tamworth and Gunnedah. In addition, skirting border closures The Whitlams Power Trio made up of Tim Freedman, Terepai Richmond and Ian Peres (Wolfmother) managed to squeeze in very successful runs of Queensland and SA.