Pulse Mag, Courier Mail
by Noel Mengel
With the breakthrough of Eternal Nightcap, The Whitlams' main man finds success isn't just for the birds. Noel Mengel chats to a relaxed Tim Freedman.
Things were looking up for Tim Freedman – musically, at least – when he started work on the last Whitlams album.
Personally, he had endured a terrible time with the death of the band's co-founder, Stevie Plunder. But his song, I Make Hamburgers, had received plenty of Triple J airplay and people were starting to take note of a songwriter of considerable melodic and lyrical gifts.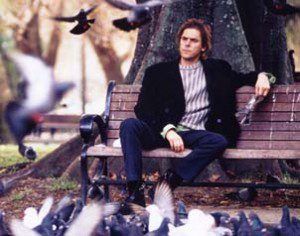 Freedman thought that Eternal Nightcap might even sell, oh, 8000 or so, thus earning enough money to make another record. Not a bad achievement for a little band from Sydney's inner-city muso-and-uni student central, Newtown.
Then the song No Aphrodisiac went through the roof, the album went on to sell 190,000 copies and Freedman found himself in the unexpected position of having a record deal and the chance to hire whoever he pleased to help make its follow-up.
Which brings us to Love This City, recorded in Sydney and Memphis, as classy a collection of distinctively Australian pop, rock and soul as you've heard in this or any other decade.
The paradox with The Whitlams – for the uninitiated – is that they don't sound like you might expect an inner-city band called The Whitlams to sound. Love This City is sophisticated songcraft – sometimes restrained, sometimes funky and always melodic.
This is Freedman working with the full palette, from lovely piano ballads such as Make The World Safe to the majestic, shimmering strings of 400 Miles From Darwin. Add to this the R&B grooves of Pretty As You, with its soulful electric piano and horn lines, and an excellent cover of Make Me Hard, by fellow Newtown dweller (and Plunder's brother) Bernie Hayes.
Catchiest of the lot is Thank You, a euphoric slice of summer radio pop that features brass, strings, piano and bells in the arrangement.
In all, it is a much more upbeat sound than the mood of Eternal Nightcap.
"It is a much happier record," Freedman says. "Even when I'm having a bit of a whinge I'm doing it from a positive point of view."
Thank You reflects the sunny vibrations of success: "I had a great December, money in the bank for the first time in years, a few weeks off and I hit the silly season with aplomb.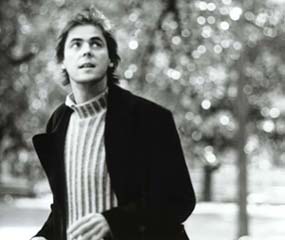 "I thought, you can't go through these happy months and not record them."
The song has a joyful bounce that recalls John Sebastian's Welcome Back Kotter, although Freedman reckons he was just trying to speed up Randy Newman.
Of course, it wouldn't be a Whitlams record if it was full of shiny happy people.
At the heart of the album is a magnificent trio of Sydney tunes, Love This City, God Drinks at the Sando and Blow Up The Pokies.
The first records a young Sydneysider's bemusement at pre-Olympics euphoria and a city "lathered up thinking of designs for T-shirts"; Sando is a late night piano bar tune that reflects on events at Freedman's local; Pokies received inspirations from the same premises.
"The Sandringham was the pub where The Whitlams started on Saturday afternoons," Freedman says. "Now there are 20 poker machines where the stage used to be, so I wrote this song about walking past and seeing a guy I used to play in a band with playing the machines."
It is also a heartfelt critique of a modern Australian curse, soaking up the dollars of working-class families in the name of balanced government budgets.
"You don't see pokies in Toorak, do you? They are an excrescence, which is why I didn't want to be too subtle with the title."
The music of The Whitlams has spread far beyond the pub at the end of the street, but Freedman still finds plenty to write about close to home.
Maybe that's why his songs strike a chord with so many people. These are real people, real emotions. And you didn't have to be a lineman for the county to know that Wichita Lineman was a great song, did you?