Ian Hockley on The Whitlams
With characteristic generosity, the webmasters of the Beyond the Pale site approached me a while back to write a contribution to the forthcoming series of articles Procol Also dealing with other bands and music that Procol Harum fans might enjoy. It didn't take long to come down to the choice of band for this article and I hope it leads to wider exposure in a few more corners of the world for the band in question: The Whitlams.
In 1995 I decided I couldn't cope with dark English winters on the Yorkshire Moors anymore and took up a new position in Perth, Western Australia, ostensibly as something different and initially contracted for a three-year period.
Arriving at Easter of the following year, one of the first things I set about doing was checking out the Australian live music scene; I had heard of INXS, AC/DC, The Seekers and Jimmy Barnes, plus the obvious names on the other side of the industry like Joan Sutherland and Sir Charles Mackerras. After a few trips out to sample the local scene a few things became apparent. There were obviously more mid-range venues for bands to play than in Britain, and pubs and clubs were much more receptive to the idea of live music. Generally, the audience for popular music seemed to be larger and the average age at gigs seemed to be much wider than in the UK. Not only that, there seemed to be a far greater ongoing tradition of listening to live music at a local level. The general taste, and what got played on mainstream radio, also seemed to be more rock orientated than back in Blighty.
"one afternoon in mid-'96 I heard coming out of the radio at a friend's house an incredibly jazzy, catchy song with swirling Hammond, pounding piano and scattergun vocals with a few rude words which would never have got through on BBC Radio.."
A few months after arriving, one afternoon in mid-'96 I heard coming out of the radio at a friend's house an incredibly jazzy, catchy song with swirling Hammond, pounding piano and scattergun vocals with a few rude words which would never have got through on BBC Radio, with, rather surprisingly, what seemed to be an upright bass pounding away in the background. The song was also in the highly unusual key of E flat minor (the one with six flats!). Quick investigation led me to You Sound Like Louis Burdett, a track about a faintly dissolute French/Australian Sydney-based musician by an Australian band called The Whitlams. I hadn't heard anything quite like it before on mainstream radio in Britain: it was something like Frank Sinatra in his swingiest phase meeting the Sex Pistols.
As it happens, at the time, The Whitlams had been in existence for three or four years and were in the process of making their big breakthrough at exactly that moment with their third album Eternal Nightcap which was burning its way into Australia's consciousness; another single from it, No Aphrodisiac, was high in the charts as well. I bought the album. Credits on it were enigmatic: personnel seemed to be irregular and the impression seemed to be of a collection of hired guns making a record. The cover photograph, a blurred, sepia picture of a man relieving himself in a park added to the mystery.
That man turned out to be Tim Freedman, who down the subsequent years has delighted, inspired and pulled me out of the doldrums – on record and with his sparkling live performances – more times than I care to think. Wit, raconteur, poet, piano player and red wine aficionado, Tim's Whitlams are very much his own show, named after his political hero, former Australian Prime Minister Gough Whitlam; his band has become one of Australia's most loved. Similarities with Procol Harum include the line-up: piano dominates, with guitar, bass, drums and often a second keyboard; lyrics are of great importance and crucially, the band's greatest strength is their live performances. Occasional outings with a full-blown symphony orchestra complete the picture. The next one is coming up in December of 2009 at the Sydney Opera House. Gary Brooker has remarked that "the criterion of any band should be that it's better live than on record". It's true of Procol Harum and it is also true of The Whitlams. Never the same set-list twice, the music is delivered surrounded by anecdotes, pearls of wisdom, wisecracks and much wit and good humour. Songs are sometimes made up on the spot, traditionally there is always a bottle of red wine next to Tim's elbow on the stage which is invariably empty by the end of the set.
The band started in about 1993, formed by Tim, Steve Plunder on guitar and vocals (in those days vocal duties were shared) and Andy Lewis on upright bass. No drummer, originally. Unbelievably, two thirds of the original line-up has passed on: Steve Plunder died in 1996 leaving Tim to carry on the band without him, and Andy Lewis followed Steve a few years later in tragic circumstances.
Relentlessly independent, and always their own cottage industry, The Whitlams finally signed to Warner Music Australia around the millennium, but up until then their music had appeared on their own Black Yak label. The first two albums, Introducing The Whitlams and Undeniably The Whitlams, have all the familiar fingerprints: loose, fluid musicianship, personal and pertinent lyrics often concerning wine and women, dominant piano playing and moments of great emotion balanced by humour. Nuggets on the first two are the funnies that appear to be improvised out of thin air (Mum's Going Out, Hollow Log), sardonic domestic marital commentary (Pass the Flagon) and the songs clearly intended to amuse and which hit the spot exactly. I Make Hamburgers is one of the songs best remembered from the second record and clearly demonstrates the band's penchant for out-and-out humour. Then a few songs later you get Don't Love too Long, an incredibly moody and emotive setting of a WB Yeats poem which could hardly be bettered, and provides a moment of total contrast.
Steve Plunder's untimely death in early 1996 put The Whitlams on ice for a while. Tim decided to carry on and Eternal Nightcap appeared later that year. He wanted to produce a sad record and in this he succeeded. It's a very personal work, with a sparse, dry-sounding production dealing with Tim Freedman's loss, love affairs, friendships and concerns for the future and is structured around three songs called Charlie (nos.1, 2 and 3). Other tracks like Life's a Beach, Laugh in their Faces and the album closer Band on Every Corner are equally moody and ruminative. The last line of the album might suggest commercial suicide: "what a fool am I, my dream was so bright, but I'm drowning in the city with no saviour in sight". In fact this cathartic record made the necessary breakthrough, taking off and racking up huge sales domestically; the lead-off track No Aphrodisiac won an Aria award in 1998 for best song of the year. Gough Whitlam himself turned up at the award ceremony to present the band with their award. It's documented on The Whitlams Years DVD, along with a knock-out cover version of Women in Uniform which the band banged out at high volume to close the ceremony, additional brass and all, proving they could rock with the best when necessary.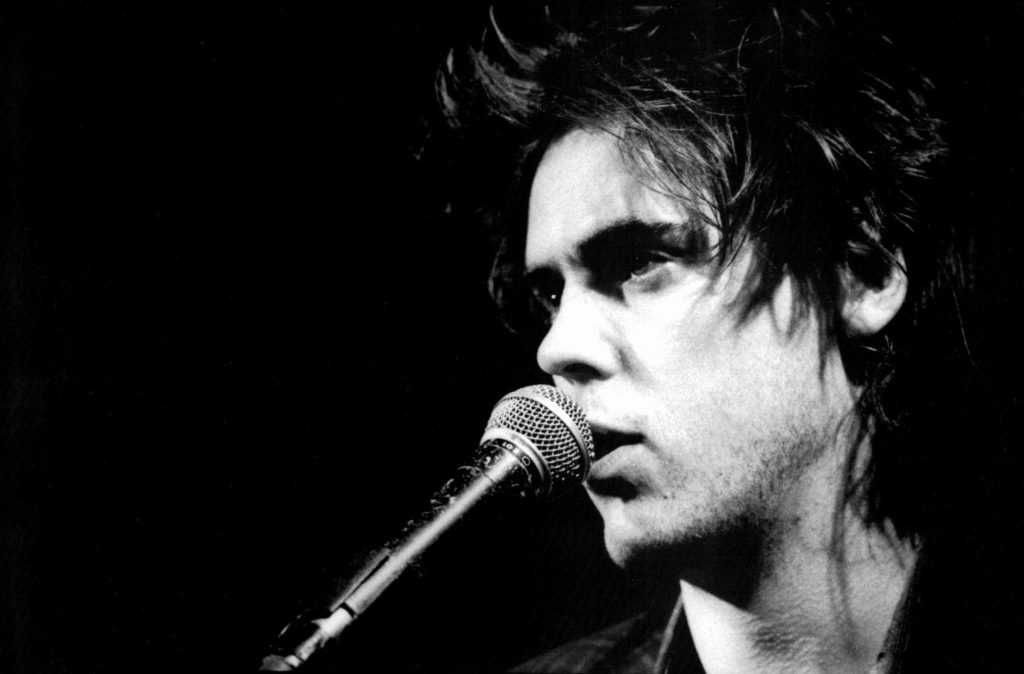 Eternal Nightcap proved to be a breakthrough record and the follow up Love this City appeared a couple of years later in 1999. An altogether grander production, the familiar trademarks remained: pithy social commentary and personal experiences in the lyrics, occasional thickening with orchestral instruments and great tumbling melodies with memorable hooks and choruses. Highlights include the opener Make the World Safe, one of the most touching love songs ever written; but the best songs for my money form a quartet embedded in the centre: Love this City, dealing with the oncoming horrors of Sydney staging the 2000 Olympic Games; God Drinks at the Sando (more public bar reflections); Blow up the Pokies, a hugely memorable song (should've been a monster) dealing with gambling addiction (Tim ruefully remarked in a live performance I heard in London in 2007 that if he had wanted to be an international rock star he would have realised only Australia calls pub gambling machines "pokies"); and 400 Miles from Darwin, a bitter attack on the Australian government's failure to do anything about the humanitarian situation in East Timor.
The Whitlams toured hard with Love This City in 1999/2000 and did a fair few shows in North America. At a live show at Ronnie Scott's in London in 2006 Tim explained that towards the end of the tour, news came through that Andy Lewis, the original bass player of The Whitlams and subject of Blow Up the Pokies, had hanged himself in Australia due to his gambling addiction. Apparently that day Tim was re-mixing the song in Canada for single release; the engineer promised him "the best mix possible" while Tim went away, found a piano and wrote and recorded The Curse Stops Here. This original version surfaced on the single version of Blow up the Pokies, sequenced after another touching lost nugget, Putting on a Show. Written and recorded in the immediate aftermath of Andy Lewis's passing, the choking emotion of this song and its performance with just piano and voice is almost impossible to bear ("stay away from edges and from ropes if you can") and the unresolved chord at the end is devastating in its intended impact. Musically and lyrically the song is of a very high standard and was clearly deemed worthy of greater exposure in spite of the appalling events spurring its creation. A live performance of The Curse Stops Here recorded with the West Australian Symphony Orchestra, with the last chord now resolved and achieving some kind of peace and redemption, was chosen to close The Whitlams' 2006 album, Little Cloud and The Apple's Eye.
Another album, Torch the Moon, appeared in 2002. By this time the line-up of the band had settled into a solid foursome with Tim leading a quartet made up of himself, Warwick Hornby on bass, Terepai Richmond on drums and Jak Housden on guitar. This line-up has proved solid and stable and remains to this day. Torch the Moon was another good record, a bit harder-edged than its predecessors and an altogether harder sound. Best Work is another example of Freedman's ability to write glorious, memorable choruses backed by classy and lush production; Royal in the Afternoon is The Whitlams at their most relaxed and amusing (the video to this song is hilarious); and Coming Over is uncompromising hard rock. Another gem is the cover of an old Icehouse song, Don't Believe any More, produced in a manner that would suit a chill-out room in a Berlin nightclub. Torch the Moon closes with a sequence of ballads (Ease of the Midnight Visit is particularly ruminative), with orchestrations by Australian composer Peter Sculthorpe. He is someone who should have a higher international profile and has been writing interesting and challenging music in many different genres for years.
The Whitlams went quiet for a few years after Torch the Moon: Tim Freedman suddenly appeared in 2006 with a solo show at Ronnie Scott's Jazz Club in Frith Street, Soho, London. Armed with the club Fazioli piano, a bottle of wine and a pocket full of great songs and anecdotes he appeared on stage and didn't say a word for about four or five numbers, all of which were minor key and downbeat in tone. Then his eyes lit up and he commented that he had been to see one of his favourite bands, Arab Strap, the previous evening, who had delivered a fairly grim set so "I wanted to see if I could be a miserable prick for the first twenty minutes of this show". The crowd (which seemed to consist of every Australian expatriate in London) burst into life and the usual self-deprecatory manner returned. The rest of the two-hour set was full of the usual stories, wine-tasting and engagement with the audience. Some of that evening's concert was given over to piano and voice versions of songs on the forthcoming new Whitlams album Little Cloud and the Apple's Eye. Tim explained that this time around it was written in the aftermath of the recent Australian general election ("pour another one barman, the rodent's got back in") and during a sojourn in New York during a recovery period after heavy touring in the wake of Torch the Moon.
The Whitlams' most recent studio effort to date, Little Cloud and The Apple's Eye was released in 2006 and represents a return to basics with few overdubs and often just a voice and piano base. It was divided into two albums in one package: the two sets of songs have distinctive characteristics and it was also felt it would highlight the later songs as much as the earlier ones. Little Cloud deals with John Howard's re-election and the bleak feelings that event engendered, while The Apple's Eye is more hopeful and life-affirming with bigger, more elaborate productions. There are some great songs here: Beauty in Me deals with the hopes and aspirations of teenage years, Fondness makes the Heart Grow Absent is the now-obligatory big chorus song that Freedman is so good at coming up with, and there is also She's Moving In. If ever a song were guaranteed to make an audience fall about laughing it is this one ("we'll get to the moon putting her clothes end to end"). Even the chords are funny, like Kurt Weill on acid. Sequencing this song before the aforementioned re-recording of The Curse Stops Here was inspired to say the least.
Tim made more solo appearances in the UK after the album's release and to that end the UK release of this latest studio effort came out under his own, rather than the band's, imprimatur. Live The Whitlams have a roster of shows for the rest of 2009 and if you live in Australia the band will probably need no introduction. With the economic downturn making life hard in general and for the arts in particular, international touring is becoming more and more difficult, so the next best thing is to check out the following recommended options:
Studio albums
Eternal Nightcap (1996)
Little Cloud and The Apple's Eye (2006) (released under the name 'Tim Freedman' outside Australia)
Compilation
Truth, Beauty and a Picture of You (2008)
DVD
The Whitlams' Years (2004)
Enjoy!

Ian Hockley, from a train to Stockholm.