Each month we add 20 new songs to our Spotify playlist. Read about 10 of our favourites here – and subscribe on Spotify, which updates with the full list at the start of each month.
Australia's Best New Music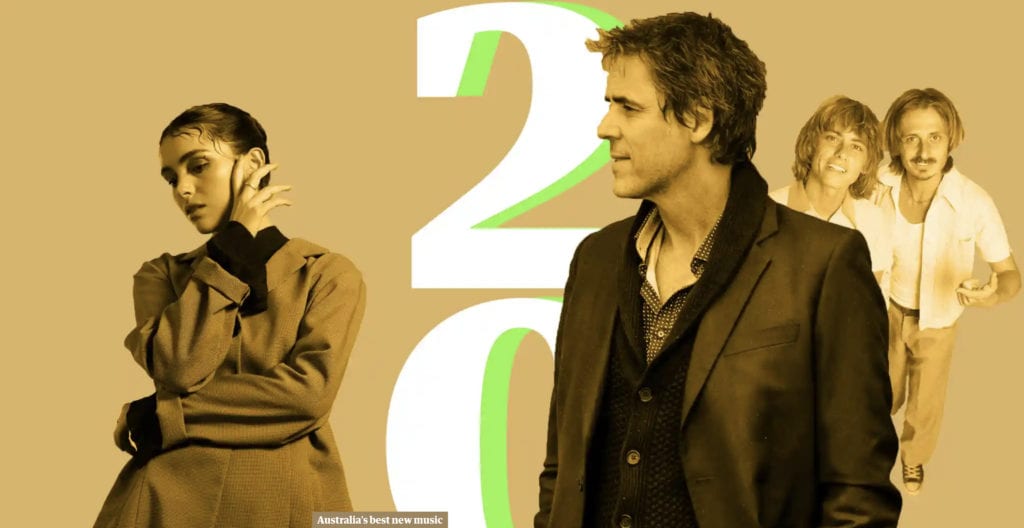 The Whitlams – Ballad of Bertie Kidd
For fans of: Tim Freedman, Randy Newman, Don Walker
The Whitlams' first single in 14 years finds Tim Freedman in storyteller mode, spinning a long-winded and factually loose yarn about real-life criminal Bertie Kidd. Now 86 and comfortably retired, Kidd was once Australia's greatest robber, and proficient in crimes of yesteryear such as safe-breaking, forgery and race-fixing. A stolen Sigma, thwarted plans to liberate artworks from some of Australian's finest (Pro Hart, Ken Done), and a Rabbitohs fan are all woven throughout. This strolling six-minute piano-driven tale is an odd choice as the return single for one of Australia's most revered groups, but Freedman is no longer aiming for the airwaves. He instead adds another classic slice of Australiana to a hefty catalogue that attacks inner-city pokies, lampoons the 2000 Olympic bid, and chronicles a corner-store lothario, all with a wry wink and a silent signal towards the bar. It's good to have them back.
For more: Tim Freedman is touring solo throughout November and December, with shows around NSW, QLD, Adelaide and the Barossa Valley.
By Nathan Jolly and Guardian Australia
Saturday, 7 Nov 2020 6.00 AEDT