Master storyteller and front man of The Whitlams Tim Freedman turned his biggest live music gig in 10 months into an entertaining birthday bash.
Steve Moffatt
November 28, 2020 – 10:33PM
Wentworth Courier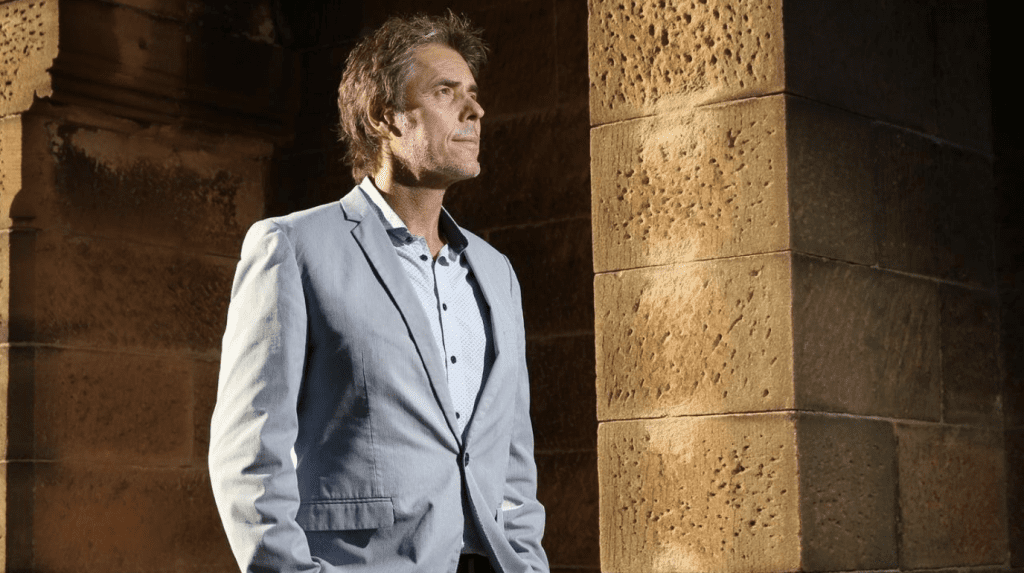 With the mood set by old tracks of Bessie Smith and Fats Waller – and a terrific opening set by ex-Thirsty Merc bassist Phil Stack – The Whitlams' singer Tim Freedman turned his biggest gig in 10 months into a birthday bash.
Opening with a rocking Buy Now Pay Later (Charlie No. 2), backed by the City Recital Hall's prize Steinway grand, the tall and gangly front man joked about turning 56 – the stage between middle age and "being old" – and charmed and cajoled his 400-strong "spaced out" audience with all the debonair flair of a Brian Ferry, complete with a natty light grey suit.
Over the next hour or so he rummaged through his unique brand of narrative classics – and some new ones as well – touching on love, politics, crime and the rock and roll lifestyle. The stripped back accompaniment of the piano highlighted just how cleverly constructed his lyrics are – they sound so uncontrived, which is hellish difficult to do as any would-be songwriter will tell you.
And musically the songs are top-notch as well, whether it's the Jerry Lee Lewis boogie-woogie of Gough – dedicated to the original Whitlam – or the tightly written, almost classical Kate Kelly, sister of Ned and yet another imaginative take of the Kelly Legend.
Some of the songs were fleshed out by Whitlams guitarist Jak Housden and the set mixed up old classics like No Aphrodisiac and Blow Up The Pokies with new songs from Gaffage and Clink, their first album in 12 years, which was due to be released this year but has now been rescheduled for 2021 due to COVID.
Among the new ones is the single Ballad of Bertie Kidd, Freedman's wistfully told take on the true crime story of one of Australia's most prolific criminals and his aim to become the country's greatest robber. His plan to break into an art gallery came unstuck when he and his mates put on their balaclavas too soon in the stolen Subaru getaway car, attracting the attention of the police.
Another recently penned song is Sancho, a tribute to the band's "tour mother" Greg Weaver who died in May. Freedman gave the much-loved sound engineer his nickname for playing Cervantes' pragmatic faithful servant to his Don Quixote.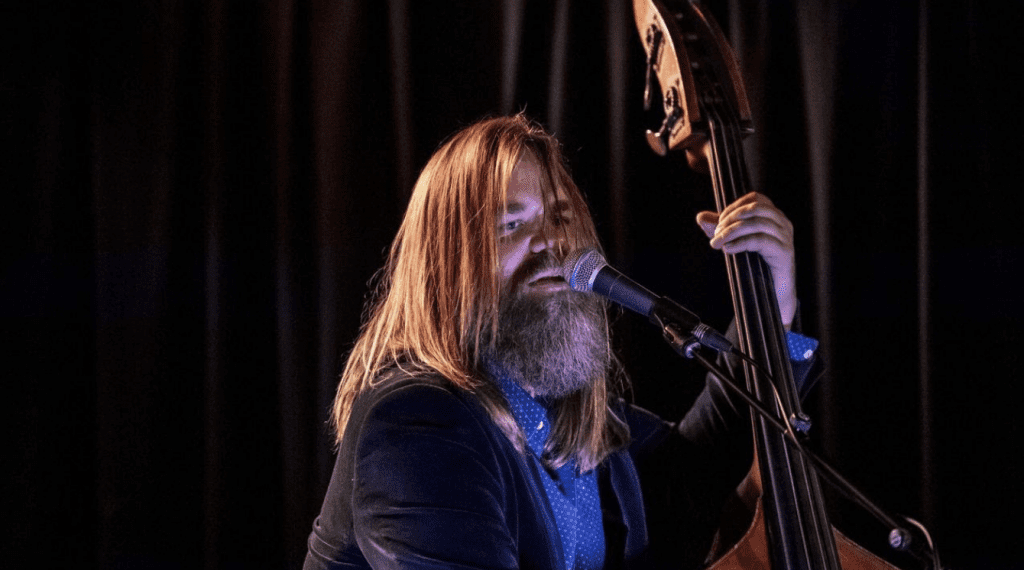 Earlier Stack, with jazz and improv guitarist Carl Dewhurst, sang a selection of songs from his debut solo album Colourful, Noisy and from his 2015 EP after opening the evening with a lovely version of Dylan's I Shall Be Released, accompanied only by his double bass. His songs, which have a raw honesty, are largely biographical, about breakups, turning your life around, and show folk and country influences as well as his knowledge of jazz progressions.
He closed the set celebrating John Lennon's 80th birthday with Nobody Told Me. Its apt refrain "strange days indeed" making the perfect curtain-raiser for Freedman's return to live gigs.
The solo tour continues around Australia through to April, with the full band's Gaffage and Clink tour due to start in August 2021.
DETAILS
CONCERT Tim Freedman
WHERE City Recital Hall
WHEN Wednesday November 25. 2020