In 1997, The Whitlams released their third studio album, 'Eternal Nightcap'. After 'Introducing The Whitlams' (1993) and 'Undeniably The Whitlams' (1995), 'Eternal Nightcap' was the band's first album after the death of founding member – and co-writer – Stevie Plunder.
By Jade Kennedy – August 2022
It was a strong year (in this writer's opinion) for Australian music releases with 'Eternal Nightcap' joining other seminal albums: Regurgitator's 'Unit', Silverchair's 'Freak Show', Grinspoon's 'Guide To Better Living', Jedediah's 'Slightly Odway' and Midnight Oil's '20,000 Watt RSL'.

Australian rock was thriving, bolstered by festivals like Big Day Out, Homebake and Livid, and national youth radio triple j. But 'Eternal Nightcap' would see The Whitlams highlight the piano as an under utilised instrument within rock & roll.

"When Stevie died, who used to write and sing half the songs in the band," the band's lead singer-keyboardist Tim Freedman says, "I went through all the little jigsaw puzzles that I used to work on at the piano late at night, and put them into 50 minutes of music."
The culmination of a decade's worth of songs, 'Eternal Nightcap' became the soundtrack for many young people in their late teens to their early 30s – because that's essentially what it was.

"It wasn't until I finished it, I looked at it and I realised it was the story of a decade: there's the heart wreck and the love songs and the crazy sharehouses and the friends on a downward spiral, and there's of course a bit of humour as well," Freedman says.

"It wasn't an album that I just sat down and wrote over two months – I'd been collecting the songs from different tumultuous periods in my life for ten years."

Thematically, the album made sense. But it also sounded different to what was popular at the time. "You would've had to have been around in the late '90s to realise just how ubiquitous heavy guitars and house music were," Freedman says.

"Grunge was a jealous genre, and it dominated the minds and tastes of young people enormously."
At the time of The Whitlams formation, in the early 1990s, then-19-year-old Freedman would frequent Sydney's live music hot spots four nights a week, trying to find a band that featured a piano.

"I think there was one in Sydney. It was viewed as a bit effeminate, I think – a bit dandyish," he laughs.

"I had the Sydney indie sound in my blood, in my taste. So when I managed to wrap that aesthetic around a piano, it sounded different and sweet – and when triple j started playing 'Aphrodisiac' it just stood out."

Although he refers to the band's success with the album – which won three ARIA Awards – as "a lot of luck and stars aligning," Tim admits it was "quite an explosion" commercially within the Australian music industry.

"We were the first band that sold a couple of hundred thousand records and won those sort of awards on our own label," he says.

"So in a lot of respects, we set up this template that was followed pretty quickly and pretty successfully by people like John Butler and Sneaky Sound System, and of course that's the model now, sometimes, to just put things out on your own label – but we showed it could be done."

Independently made on a shoestring budget using "guerrilla" tactics, the enormity of '…Nightcap's success was a surprise to the band.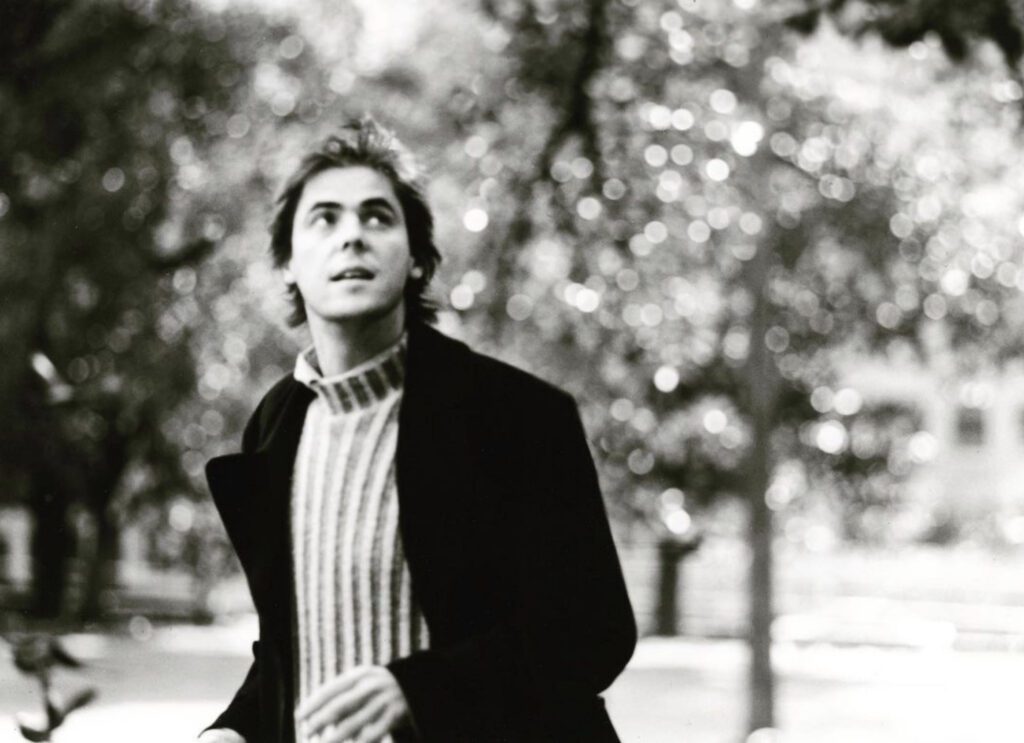 "In the old days you had to try and get some capital to make your recordings, because it was so expensive to make recordings – so you borrowed money from the record label, and if you were one of the few that 'popped' unfortunately you had to give them 65 per cent of the money so they could keep everyone else and themselves in clothing," Freedman laughs.

"I was throwing away some files the other day, and we made ['Eternal Nightcap'] for something like $18,000, [which] in those days was nothing, because it was hard to get into a studio."

Tim says co-producer Rob Taylor had reminded him of the recording process while they were preparing for their appearance at the Classic Australian Albums series at the National Film and Sound Archive.

"He reminded me of how many different studios we used to run into at midnight and get favours for, and quickly put down a few guitar solos and run out again," he laughs. "So it was a classic sort of guerrilla album production."

Freedman has been busy rehearsing not only for the Eternal Nightcap 25th anniversary tour, which kicks off in September, but also for The Whitlams Black Stump Band shows, which will run through August.

"Now I have a two-pronged Whitlams attack," Tim laughs. "[We're] tending to tour more in country towns, in the regions, with the Black Stump material, which has a bit of Americana and alt. country [feel] to it, and has a slightly different repertoire – a few new songs and country covers as well as re-done Whitlams songs.
"And then we've got The Whitlams classic, which tends to play the capital cities, and we do a muscular version of the last seven albums, with Jak Housden and Terepai Richmond and our new bass player, Ian Peres."

Peres filled in when Richmond and Freedman did some trio shows while band members were stuck in various States during COVID, and impressed them with his energy and talent.

"He's not just a bass player; we've been sharing some keyboard parts as well for the new album, we were just working that out yesterday so we can give it some extra layers," Freedman says.

"I had a listen to 'Nightcap' a few nights ago – I hadn't heard it for a decade – and I got a bit surprised by how much is going on in there, so I suddenly had a bright idea to get a second keyboard up on stage and use Ian's broad talents."

The Whitlams will be performing 'Eternal Nightcap' in its entirety on this tour. "A lot of the arrangements have changed a little bit over the years, but I'm going to bring it back a little bit to what the album sounded like, as an experiment," Freedman says.

"So it'll be a nice, long show in two halves, really. We'll probably play three songs from [2022 album] 'Sancho', and a couple from each of the other albums."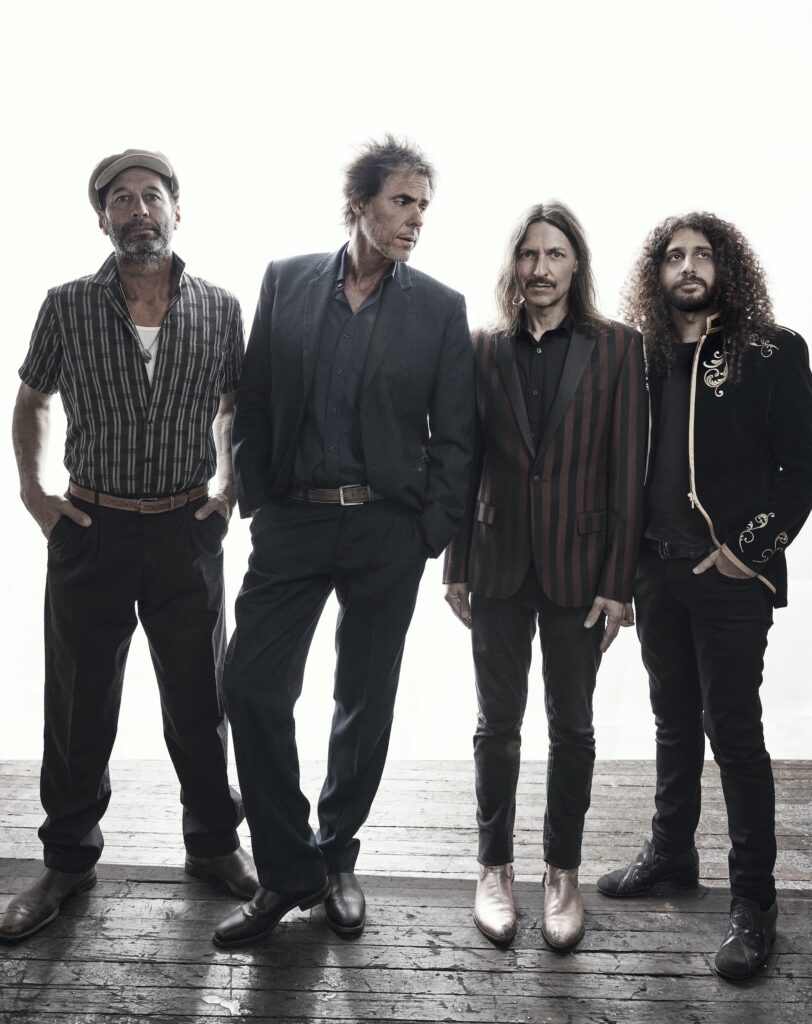 The Whitlams Black Stump Band 2022 Tour Dates
Thu 28 Jul – The Metropolitan Hotel Mackay
Fri 29 Jul – Mansfield Hotel Townsville
Sat 30 Jul – Tanks Arts Centre Cairns
Wed 3 Aug – Gunnedah Town Hall
Thu 4 Aug – Orange Civic Theatre
Fri 5 Aug – Royal Hotel Queanbeyan
Sat 6 Aug – Bowral Bowling Club
Fri 12 Aug – Westernport Hotel San Remo
Sat 13 Aug – Queenscliff Town Hall
Sun 14 Aug – Burrinja Theatre Upwey

The Whitlams Eternal Nightcap 25Years 2022 Tour Dates
Wed 7 Sep – Goulburn PAC
Thu 8 Sep – Civic Centre Newcastle
Fri 9 Sep – The Gov Adelaide * sold out
Sat 10 Sep – The Gov Adelaide
Sun 11 Sep – Carnival Of Flowers Toowoomba
Fri 16 Sep – Brisbane Festival
Sat 17 Sep – Forum Melbourne
Wed 21 Sep – Canberra Theatre Centre * sold out
Thu 22 Sep – Anita's Theatre Thirroul
Fri 23 Sep – Shoalhaven Ent Centre Nowra
Sat 24 Sep – Enmore Theatre Sydney * sold out
Wed 28 Sep – Astor Theatre Perth
Thu 29 Sep – Astor Theatre Perth * sold out