IF you had to choose an Australian songwriting man whose lyrics, across the decades, have poetically captured the essence of suburban life, who would you pick?
Names like Paul Kelly, Tim Rogers and Darren Hanlon come to my mind. Archie Roach? Colin Hay?
What about Tim Freedman? For reasons that will always remain mysterious, his name is rarely mentioned among the past and recent greats.
Yet his songwriting gifts, so generously displayed to his audience at Lizotte's on Tuesday night, have always had that most elusive of qualities.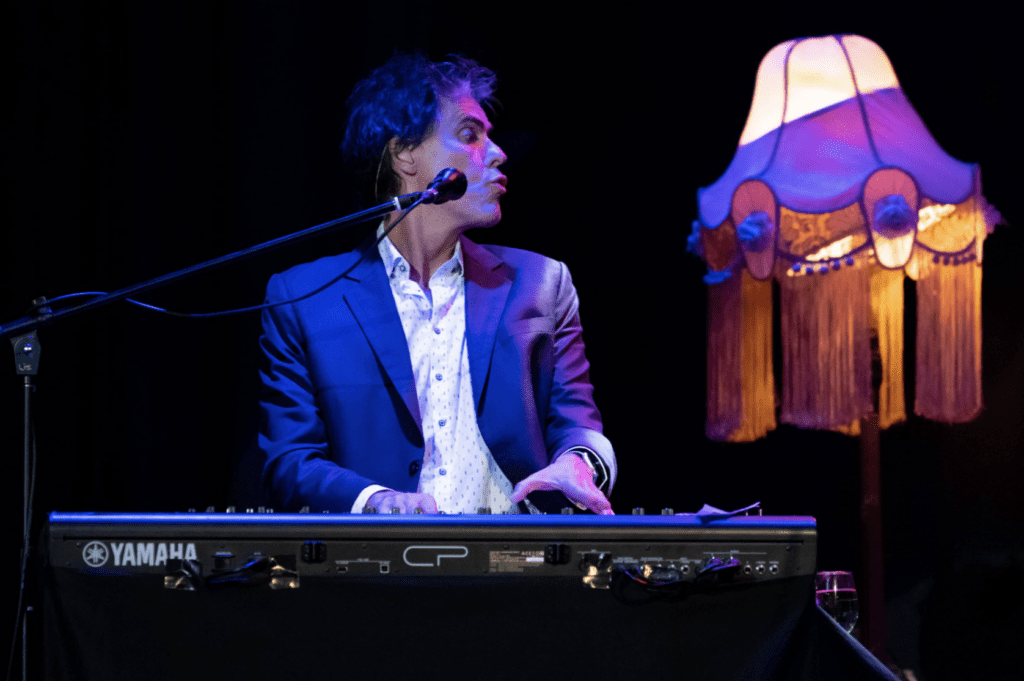 In striving to express his turbulent, romanticised inner life, Freedman's band The Whitlams almost accidentally achieve something larger and brighter.
His songs splash colours across a portrait of a lonesome, inner-city suburbia that few others can match for original detail and authenticity.
Underlined by Freedman's distinctively wistful, unadorned vocal delivery, The Whitlams have never sounded even mildly like anybody else.
Like a schoolboy who spent his lunchtimes in the library, who was a bit too clever to ever really fit in, Freedman has always looked in at us from the outside.
For those that still love him, it's this otherness, this eloquent gentility amidst the loud and more boisterous, that has always been irresistible and endearing.
And if endearing us to The Whitlams was in Freedman's sights, then he shot an arrow of nostalgia straight through our awaiting hearts.
Because like it or not, The Whitlams were first building a following almost 30 years ago. What happened there? Does anybody even remember?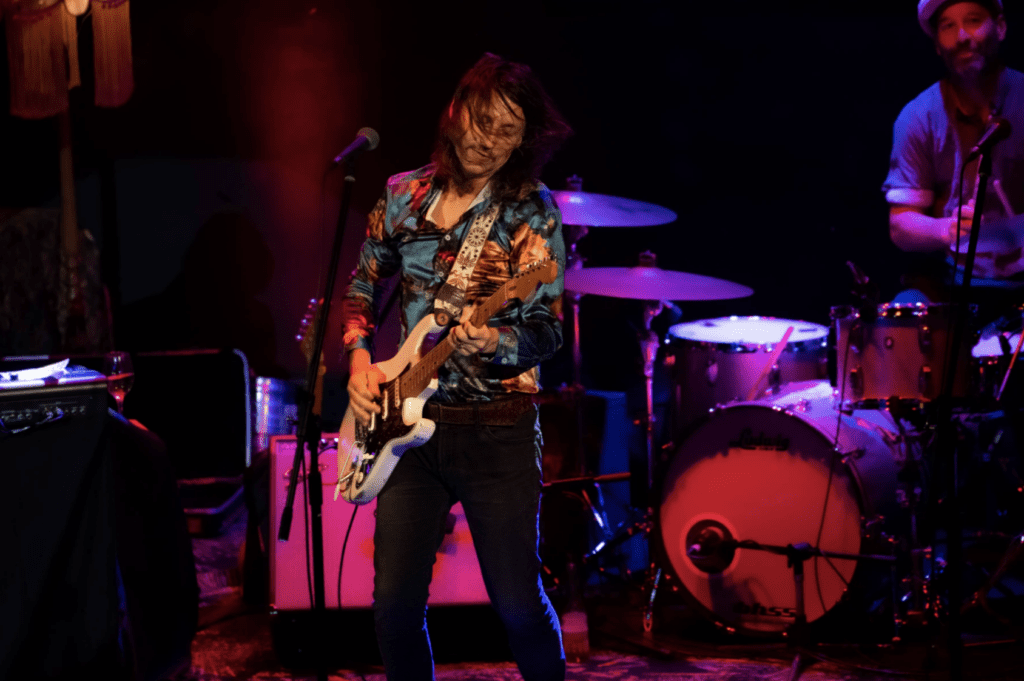 They're questions that could have been upon the lips of every fan in the sell-out crowd last night. Remember when you could meet a girl just by making hamburgers? Or send her a love letter on a cassette?
Tim Freedman certainly does. Even if we're now too busy to bother remembering our better days, The Whitlams came to Lizotte's to remind us.
In celebration of Sancho, their first new album in 16 years, and to launch the first leg of their Gaffage and Clink tour, the beloved four-piece found a boisterous, sassy kind of form that barely wavered across a nearly two-hour set.
Within a minute of striding onto the stage, Freedman was away in his own reveries, perched up at his keyboard like a sentinel at watch over his loyal flock.
"And I wish I, wish I could tell you the right words", he sang in Blow Up The Pokies, as if Freedman ever had to worry about a limited vocabulary.
For an opening number it had everything the audience had come for. It wasn't just a straight-up Whitlams standard. It shot out of the blocks, sounding earthy and sharp in equal portions.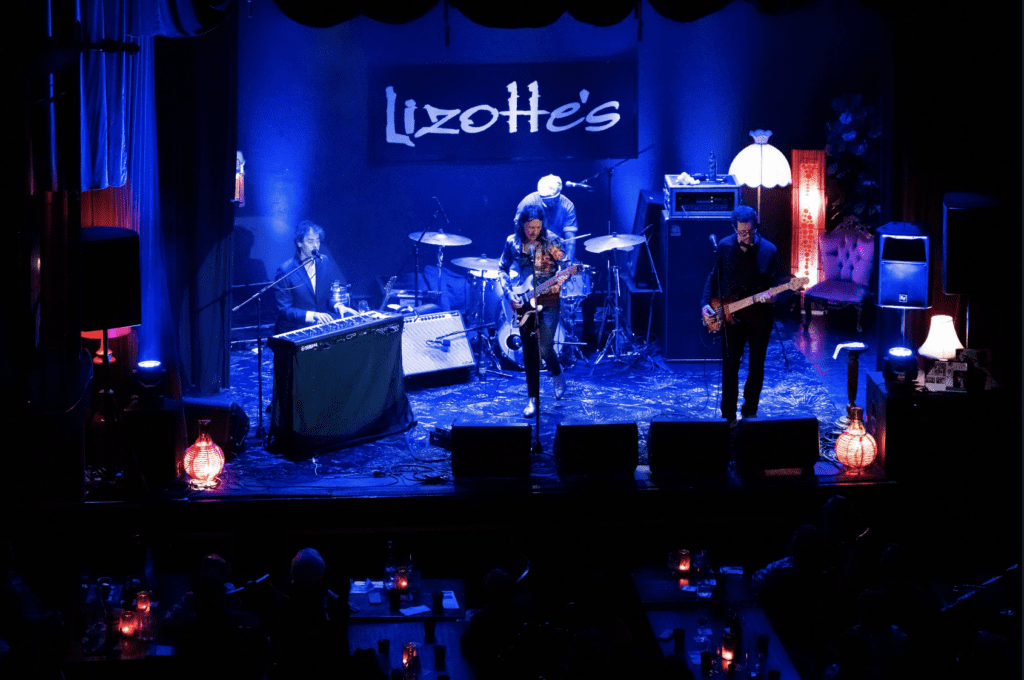 It quickly brought us all back to the days of cheap cigarettes and share houses. Train timetables with girls' phone numbers scribbled on the back of them. Back to the days when you had to hope that your new compact disc had a booklet of lyrics you could lose yourself into.
It was a thing that these days feels as though it's been consigned to a musical museum for posterity.
It was a story. A tale wrapped around a wine-swilling wordsmith, fidgeting at a cheap-looking keyboard wearing a suit jacket from the Salvos.
It's also now a relic, a treasure dating back to the mid '90s. And it's always going to sound like that kind of love song.
But then again Blow Up the Pokies isn't just about love. It's about addiction, alienation and voicelessness. So brilliant is Freedman as a songwriter that he can tell you a handful of stories in only one verse.
He'll offer you a single red rose with one hand and a scalpel-sharp put-down with the other.
"Thank you for having me," he gently caressed, in Nobody Knows I Love You, before drawing that high-browed wit out of his holster. And "thank you for being had."
In another poetic offering, the title track from their long-awaited follow-up to Little Cloud, Freedman splashes more colour on his canvas, his portrait of the late night and the long road travelled by the band.
"A bag of fine bounty for winos," he remembers in Sancho, and "just one hundred clicks" down the highway to go.
In a short break halfway through the set, when Jak Housden (lead guitar), Warwick Hornby (bass) and Terepai Richmond (drums) took a deserved rest from the stage, Freedman whispered two more stories to us, alone and unaccompanied but for his tinkering keyboard.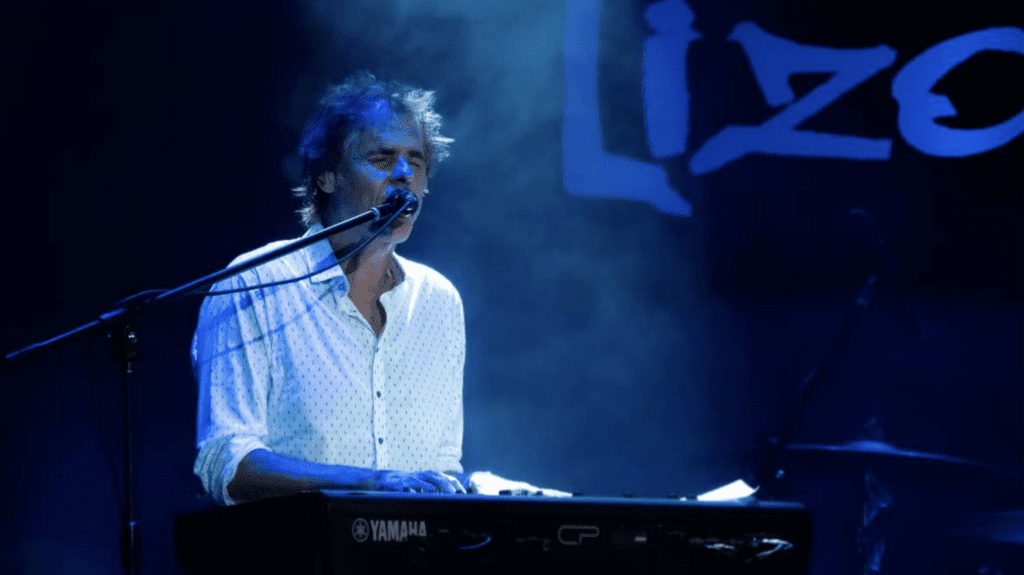 After another track from Sancho, the tender Catherine Wheel, Freedman delivered an evergreen classic that, at least for me, will always burn as brightly as the band's very best.
"If you don't believe in me, I don't believe in you," he gently sang in Buy Now Pay Later. "There's a girl going crazy about you and I'm not far behind."
By the time No Aphrodisiac and Thank You (For Loving Me At My Worst) arrived, their biggest commercial hits, it almost felt like our rooms were too full.
The Whitlams had already enlivened our memories. There they danced on our lounge chairs, on the dirty carpets of our teens and 20s – when wearing Doc Martens, watching Rage and listening to Triple J still felt grungy and rebellious.
Remember those days? If not we'll always be fortunate to have The Whitlams. Freedman's stories still feel like they were born in our own.
And whenever he puts his arm around our memories and reminds us, we feel a warmth that always resonates and remains.
Michael Byrne
This article appeared in the Newcastle Herald, March 2, 2022